On May 6th, during El Clásico (FC Barcelona vs. Real Madrid) – the most watched domestic club match in the world – FC Barcelona premium partner and leading home appliances brand, Beko, gave up its logo on the players' shirts, trading it for a very worthwhile and important cause.
Instead of the brand logo, the sleeves worn by the likes of Pique, Messi, Suarez, Ter Stegen and Rakitic have been traded in and read #EatLikeAPro, encouraging supporters from around the world to post about their own healthy eating habits which will, in turn, help Beko raise €1,000,000 for UNICEF.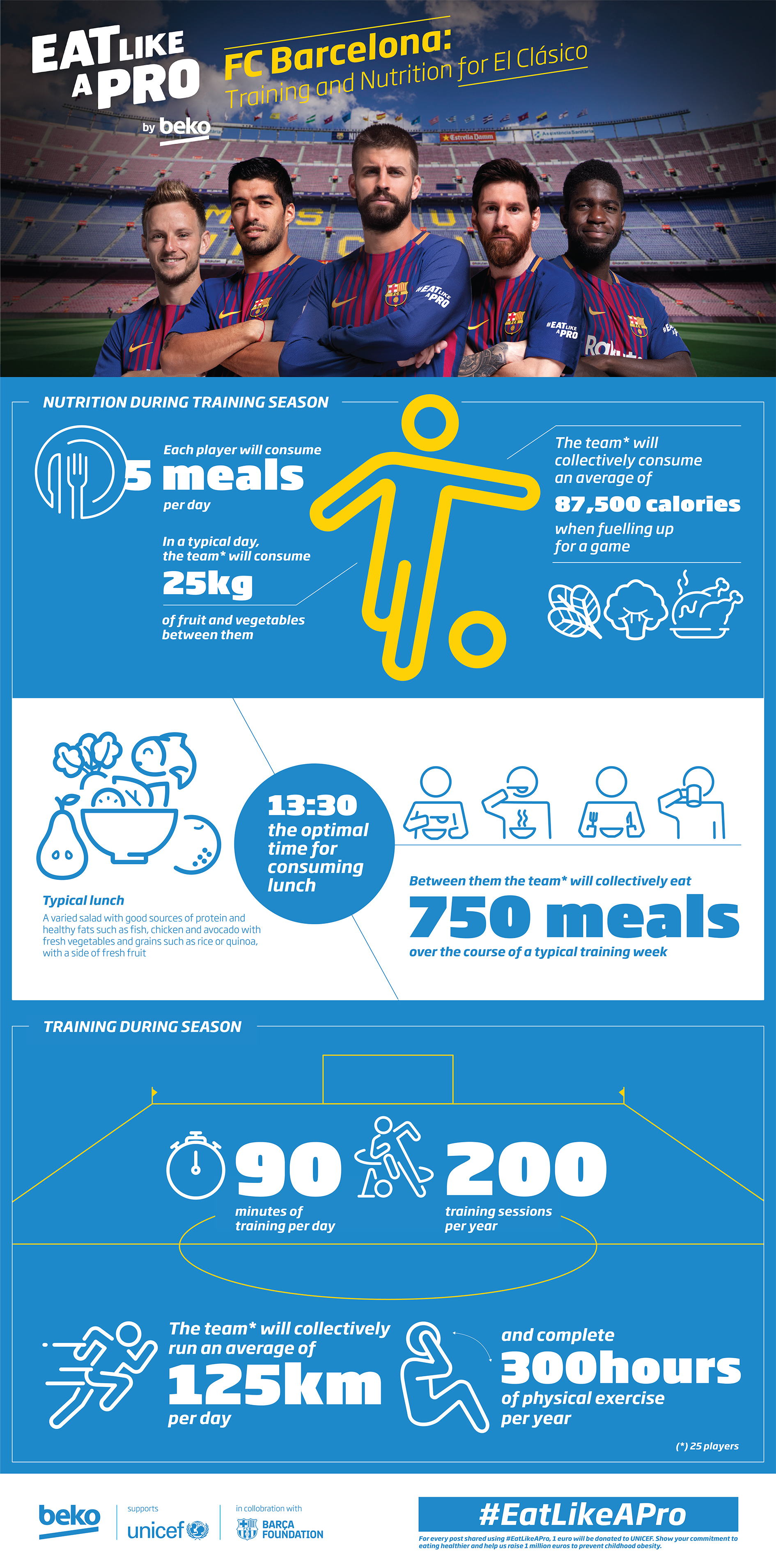 #EatLikeAPro is Beko's global initiative with FC Barcelona and Club's foundation Barça Foundation that is raising awareness about childhood obesity. By 2025, if current trends continue, there will be 70 million children suffering from obesity. Beko's goal is to contribute to reduce this number through its #EatLikeAPro campaign and by supporting UNICEF, the world's leading organisation working for children globally.  
Not only are these much-loved football players showing their support for the campaign, but Beko is encouraging people from around the world to show support by posting about their healthy eating habits on social channels. For every post, Beko donates €1 for UNICEF with a goal to raise €1,000,000, in turn helping improve the diets, growth and development of 600,000 children in Latin America. The initiative has proved a global success to date, with over €500,000 raised for UNICEF so far from social media posts using #EatLikeAPro.