In talent management, we prioritize the digitalization of our human resources processes including performance, development, and so on. We incorporate our employees in 360-degree evaluation programs to support their development and performance. 
We design training and development programs according to Arçelik's vision and business objectives and the principle of continuous development in order to improve performance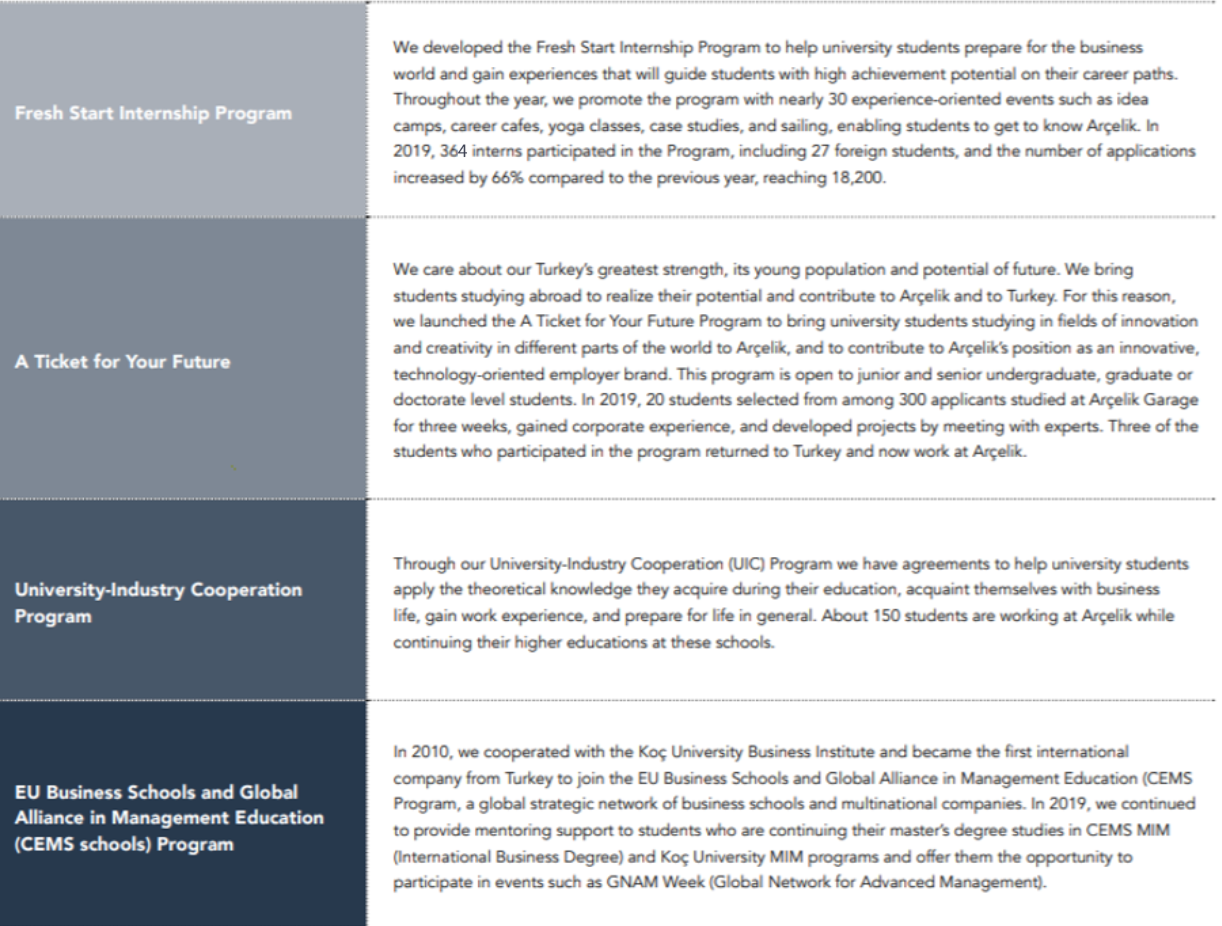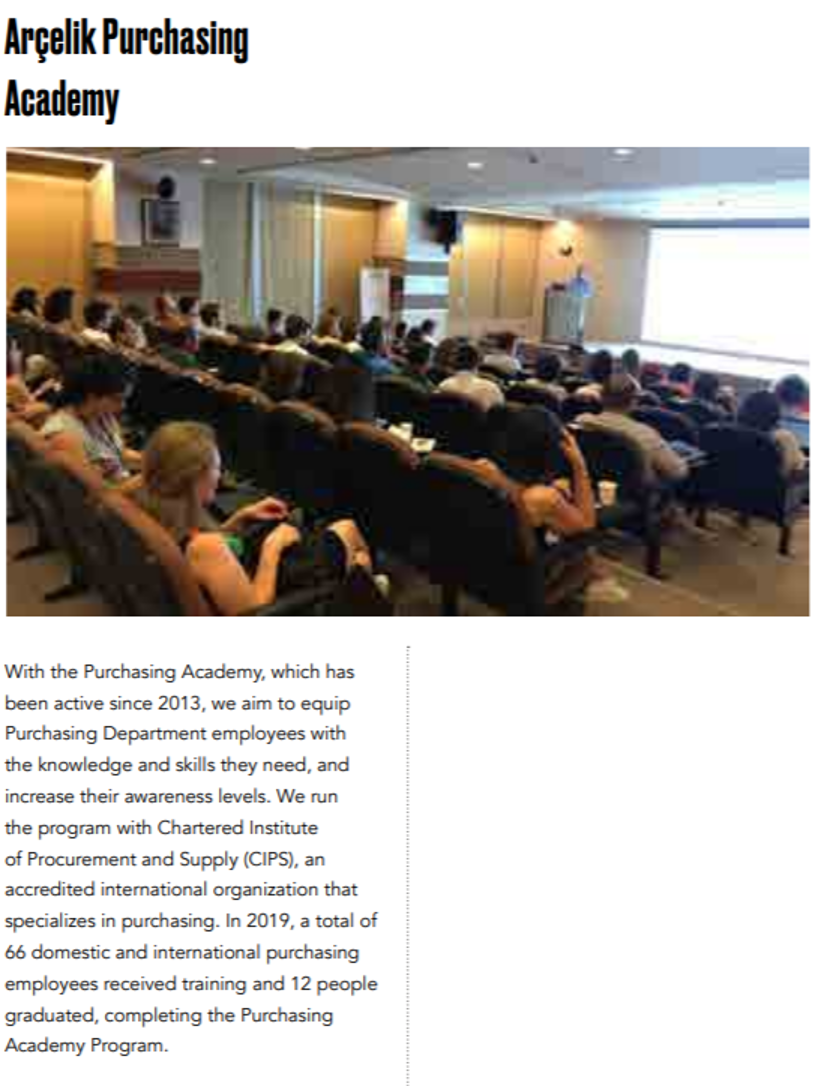 Training need analysis is realized according to company strategies and goals, organizational strategies and needs,focus group studies, past learning records and analysis, future business trends, future talent and learning trends,
Development Center assessment and 360 evaluation results.
The trainings are planned according to personal development plans. There are trainings assigned according to competency development needs aligned with company strategies, goals and future competency needs, and there are also trainings that can be selected according to the preference of employee.
Assigned trainings:
- company orientation
- capability building programmes / functional & technical academies
- obligatory trainings
- leadership programme trainings
Selected trainings:
- personal development trainings
- foreign language trainings
- unique technical trainings
- leadership competency trainings
Trainings that will contribute to company objective and targets are determined, decision to continue training programs is made and the efficiency of trainings to obtain information towards the improvement of future training programs is measured in 4 steps.
- This measurement is performed following Kirkpatrick Training Efficiency Measurement Methodology.
- Reaction Level  (Is the participant satisfied?) This level is measured by the satisfaction survey.
- Learning Level (Has the participant learned the knowledge?) This level is measured by final-test application.
- Behavior Level  (Has the participant implemented what is learned in the training in the workplace?) This level is measured by observation questionnaires.
- Business Results Level  (Has the knowledge/skill obtained in training influenced the results of the company's business?) This level is measured with activity reports, customer satisfaction indexes, etc.
- The method and the step that the trainings will be measured according to content and topics are decided during design stage before the training. Training company or the trainer determines the steps of the measurement and the measurement method with the Human Resources.
- No measurement is performed for seminars and conferences.
- The efficiency of the training is not measured if it is shorter than 2 hours besides trainings required legally.
In order to follow our training targets, we follow the ratios and numbers bellow on a quarterly basis and take required actions when needed:
Total Hours of Training: 569.585 hours
Training Distribution Ratio (Total No of Training Participants/Average Headcount): 105%
Class-based Trainings Occupany Rates (no of max. participants/no of attendees): 75%
Online Trainings Ratio: 5%
Active Development Plan Status Ratio: 42%
Average Training Evaluation Score: 3,9 (out of 4)

Average  training budget per employee (monthly waged):  600 Euro.

Average Training Duration per person: 33,6 hours.