Candidates who want to be the supplier of Arçelik go through the "Supplier Approval / Evaluation" process. Within the scope of this process, suppliers are evaluated to cover many steps such as commercial, business ethics, environment and quality including Arçelik Responsible Purchasing Policy perspective. If it deems necessary, Arçelik has the right to have its supplier audited on site or to have it inspected by independent organizations. Approval workflow is given below.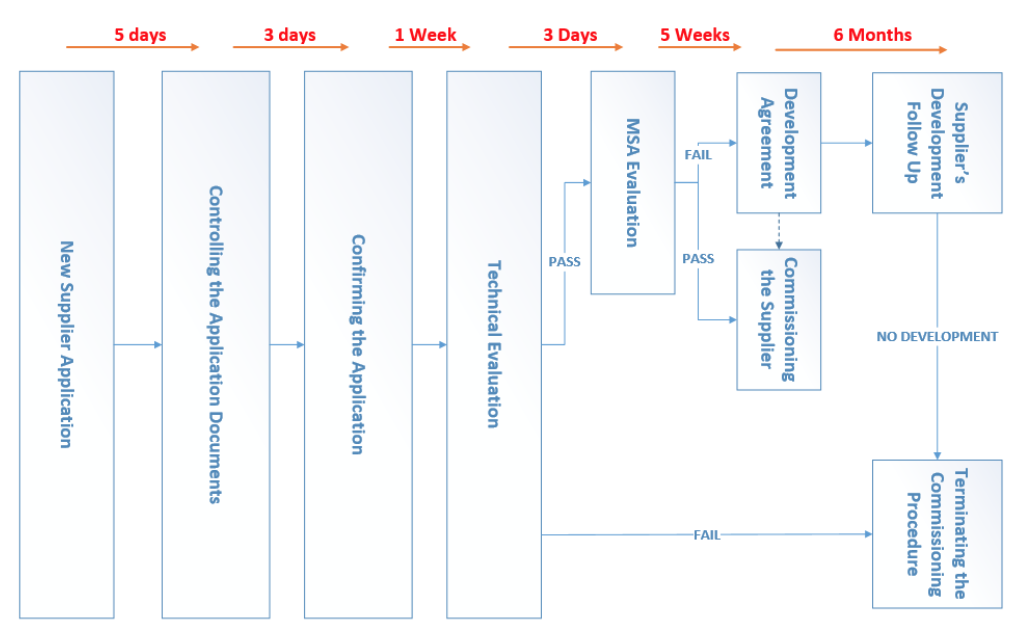 If you intend to supply materials for our company, please apply through our portal. 
When needs arise, your company will be contacted.