As part of our Code of Conduct and Global Responsible Purchasing Policy, we carry out auditing activities for our suppliers. Audits check whether our suppliers comply with Arçelik's expectations in areas including compliance with laws, working conditions, human rights, OHS, and the environment.
The business ethics audit plan made by independent audit firms regarding the suppliers in the first quarter of the year is prepared according to table below.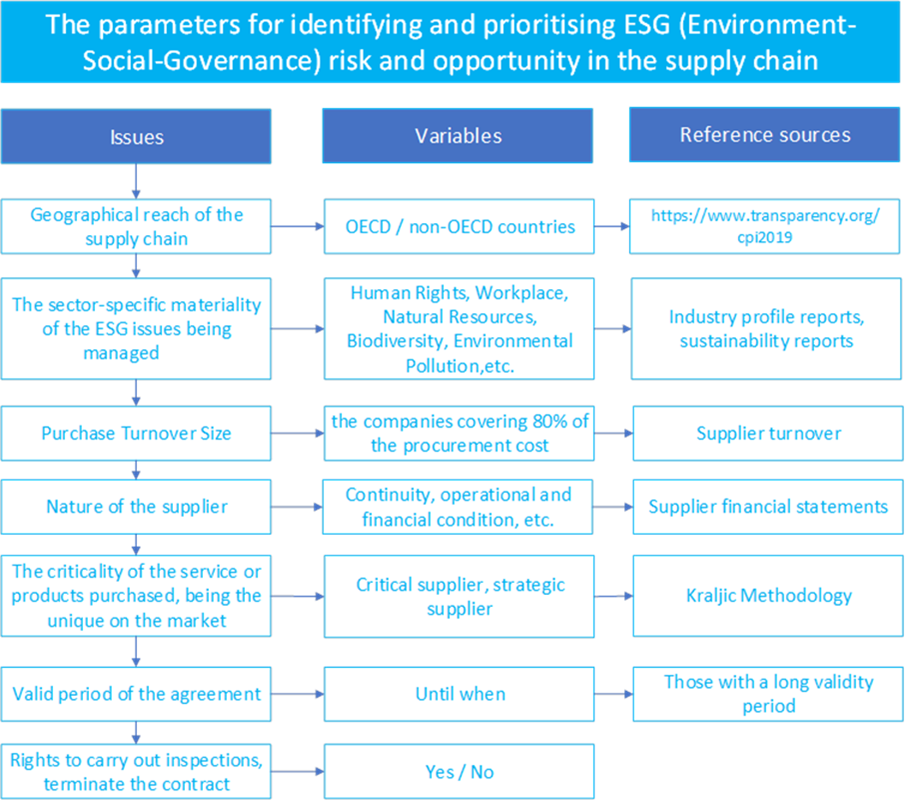 During the audits conducted by the independent audit firm, suppliers are audited under the following headings:
Child labor

Discrimination

Forced labor

Environment

Freedom to Association

Occupational Health and Safety

Management Systems

Regular Employment

Wages & Benefits

Working Hours

In case of at least one of the following nonconformities as a result of the audit, cooperation with the supplier is terminated:
Child labor

Forced labor

Harassment case

Bribery case

Discrimination


We plan corrective actions for non-compliance identified in these audits and, in follow-up audits, we check whether the required actions have been taken. We require full compliance with Arcelik Global Responsible Purchasing Policy in these audits and terminate contracts with any supplier in cases where child labor, forced labor, discrimination, bribery, or incidences of corruption are detected. All of the newly commissioned suppliers in Arçelik A.Ş. make self-evaluations under the headings of Quality, Environment and Business Ethics.
Audit results are reviewed annually by the Value Chain Management Board. As a result of the audit, it may be decided to perform a documentation check or follow-up audit for nonconformities other than the above mentioned findings. If there is no improvement in follow-up audit, cooperation with the supplier is terminated.The suppliers to be audited are determined according to the Risk and Opportunity analysis above, and the supplier can be audited again according to the results of the audit and sustainability index. Critical suppliers are audited every 3 years regardless of the results of the audit.
Our stakeholders can also inform us about suspicious behavior or supplier violations of business ethics via the e-mail address arcelikas@ ethicsline.net, our website www.ethicsline.net, or the telephone numbers given in our Global Responsible Purchasing Policy. Arçelik undertakes to handle all notifications about suspicious behavior and violations confidentially, protects those who provide such notifications, and does not tolerate retaliation.
Please see also our Human Rights Due Diligence Process for further information about the identification, prevention and mitigation actual and potential adverse impacts of salient human rights issues considered relevant for Arcelik's operation network in the entire value chain.
In 2020, a total of 36 suppliers were audited in the fields of business ethics and work safety through an independent audit firm. As a result of the audits, 476 areas open to improvement were identified. In addition, the findings of the previous period were taken into consideration and 13 suppliers were followed-up and 44% of the nonconformities of these suppliers were improved.