Grow herbs from seeds at home
MicroGarden enables users to grow and harvest herbs and microgreens in a controlled, healthy and fresh home environment by preserving their micro-nutritious ingredients and high antioxidant levels and without any pesticides. MicroGarden includes automatic water and air circulation mechanism (according to herb and microgreens' growing parameters) and LED lamps to simulate the daylighting period. The mobile application allows users to keep track of what herbs are growing at every level, when the latest harvest was, the estimated time to harvest for specific herbs, ambient temperature, and remaining water level, and control the automated watering, lighting and air circulation systems.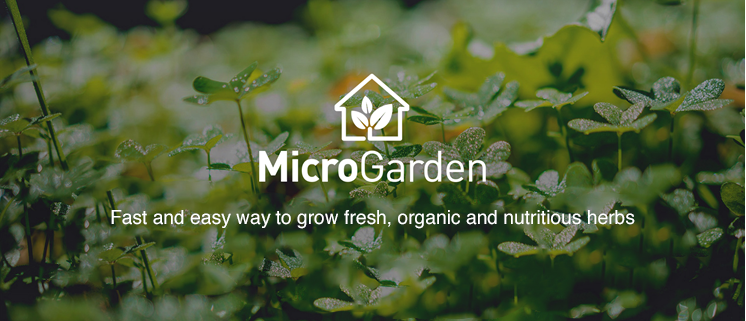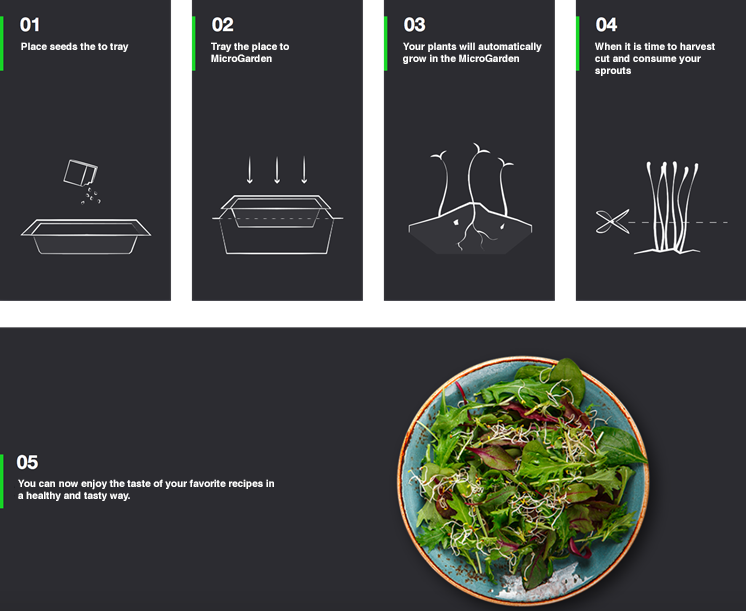 The types of herbs that you can grow in MicroGarden™ include: wheatgrass, arugula, cress, parsley, red beet, radish, oat, mung bean, green lentil, sunflower, dill, coriander, flax, fenugreek, chickpea, kale, red cabbage, broccoli, pea, celery, chervil, amaranth, chard, basil, chia.