Saving trees with 100% recycled packaging

One of the most pressing issues currently facing brands is the amount of packaging that ends up as waste in landfills and on the streets around us. This, among other aspects, is a key factor that drives our interest in circular economy thinking and has been the subject of many brands' research and development efforts. 
The Circular Economy Action Plan released by the European Commission in March 2020 highlights the management of packaging waste as a priority issue that needs to be addressed by the member countries to ensure that all packaging on the EU market is reusable or recyclable in an economically viable way by 2030. The Commission is currently assessing options to review the Packaging and Packaging Waste Directive. 
 In parallel with these developments in the global agenda, Arçelik has been working to reduce the impact caused by the packaging of their products through new research and processes. To this end, Arçelik has developed a project to ensure that 100% of the carton used in packaging process is recycled. 
The project team worked on alternative printing technologies, assessed their advantages and downfalls, investigated the processes and technical capabilities of Arçelik's current cardboard suppliers and prepared cardboard samples for quality testing prior to the start of the serial production phase. 
The team has set up a process to allow packaging to be made from 100% recycled material. The use of cardboard made of carton waste prevents the use of new materials and reduces the impact of the packaging processes. 
100% recycled cardboards are now used in four product categories produced in Turkey: vacuum cleaners, tea makers, Turkish coffee makers and toasters and grills. It is expected that the transition will be expanded to all categories by the end of 2021.
 As of today, the packaging of more than 6,000 vacuum cleaners, 42,000 tea makers, 8,500 Turkish coffee makers and 3,500 toasters and grills use 100% recycled cardboard.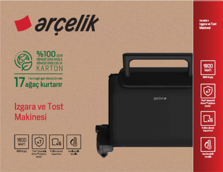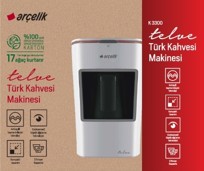 This means that approximately 26 tons of 100% recycled cardboard have been used and 1,020 trees have been saved*. If we continue to adopt this process, or one similar, to become a part of our consumer brands' daily routines, we expect that even more waste will be reused and the environmental impact of packaging will continue to be reduced. 
* 442 trees prevent 9.6 tons of carbon emissions.