Designers Take on Rethinking Waste
The time has come to reimagine how we use discarded materials and byproducts – sourced from manufacturing, agriculture, food and human waste – including building materials, home furnishings and fashion accessories. Designers play an important role in how different types of waste can be incorporated back into production as a material. Here are some innovative examples:
Fish-waste Bioplastic: MarinaTex
An easily biodegradable material that could be "part of a global response" to single-use plastic pollution has won its inventor, British designer Lucy Hughes, the international James Dyson Award.
Made from fish skin and scales, MarinaTex bioplastic is strong, translucent and flexible, making it a possible alternative for single-use packages such as bags and sandwich wrappers, and breaks down in food-waste or compost bins at home. 
Fish scales and skin removed during processing usually end up being incinerated or buried in landfills. With an estimated 500,000 tonnes of such waste produced annually by the country's fisheries, it seems possible that Marinatex could be scaled up to industrial production.
The material is low-energy to be produced and because it is uses existing waste, it doesn't strain the natural resources of the earth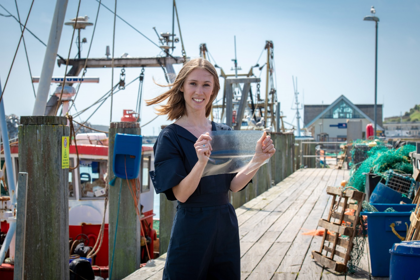 Even Used Toilet Paper Can Be of Value
Dutch designer Nienke Hoogvliet's "Waterschatten" furniture and homeware is made from reclaimed and recycled toilet paper.
Shown at Dutch Design Week, the collection includes a large dining table, a set of lights and a range of bowls – all designed to combat negative associations with the material.
High Heel Shoes from Pineapples
Italian designer Laura Strambi makes high heel shoes from the fibre of pineapple leaves. The material called Piñatex, is a natural byproduct of the tropical fruit that would otherwise have gone unused.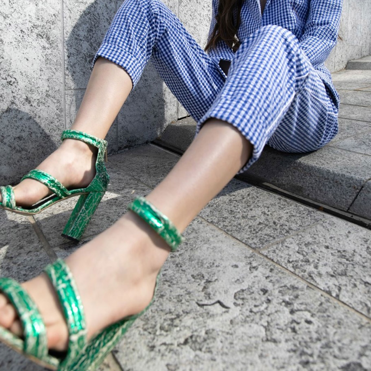 PVC Pipes to Vessels
Japanese designer Kodai Iwamoto turns PVC piping into vases. In order to craft the pieces, the designer molds the plastic using a technique similar to that of blowing glass.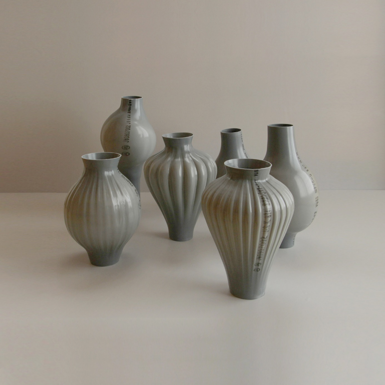 Red Mud: Bauxite residue is transformed into everyday objects
This series of vases, bowls, kettles and plates, designed by a team of graduates from London's Royal College of Art and Imperial College, contains bauxite residues, a waste produced from refined alumina.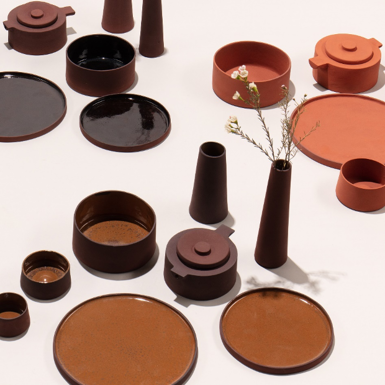 Mineral Waste from Gold Mining Become Containers
Simón Ballen Botero uses excess mineral waste from gold mining in Colombia and converts it into small containers. He worked with a local mining community to reuse the byproduct that would otherwise have gone to waste.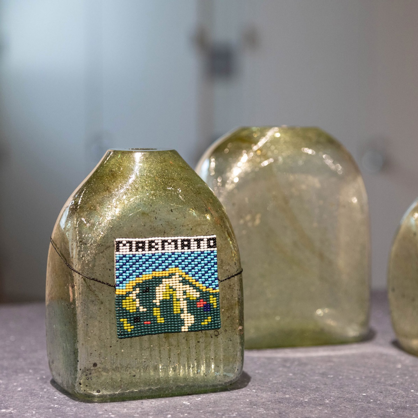 Turning Polyurethane Foam into Furniture
British designer Charlotte Kidger has turned polyurethane foam into multicoloured furniture pieces.