We strive to meet and exceed the expectations of our consumers
We have been providing technical and behavioral training at Arçelik Academy for 46 years to ensure that our service center employees meet the expectations of consumers at the highest level possible. As service technicians become experts in their job, their loyalty and satisfaction are maximized, while the competencies they gain during the training help us to make a difference in the industry. 8,247 service technicians attended a total of 314,473 person/hours of training in 2016. We trained 444 students and 59 teachers in 9 vocational schools.
We provide full support to th "Vocational Schools are a National Cause" Project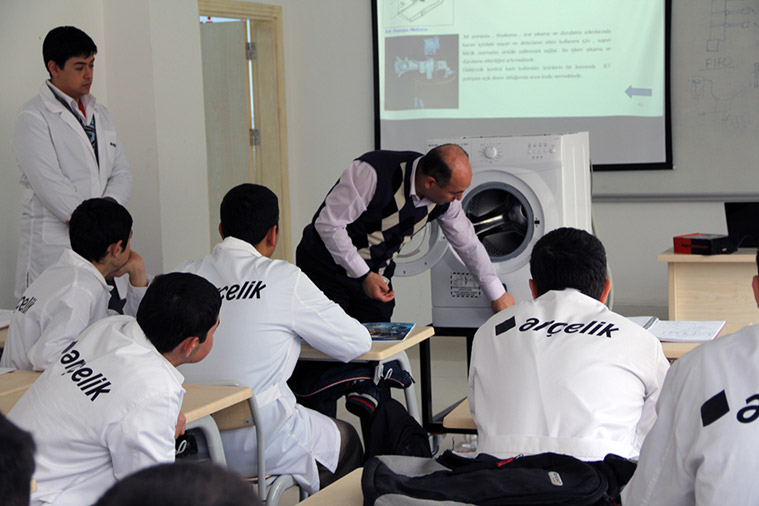 As part of our social responsibility obligations, Arçelik Academy partners with the Ministry of Education to provide full support to the Koç Group project "Vocational Schools are a National Cause". The "Arçelik Electrical Home Appliances Technical Service Branch" was established to bolster the practical and theoretical knowledge of vocational school students. It provides them with a level of job proficiency that enables them to be hired as service center technicians in the future. This was a first for the industry and is an exemplary initiative.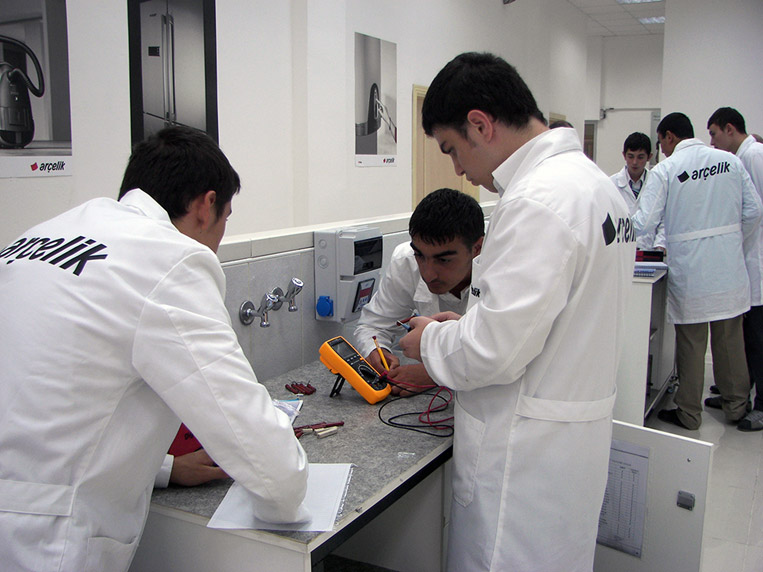 Arçelik Labs are equipped with the latest measurement tools and devices to provide training in home appliance service. Participating students receive training that is consistent with the white goods technical training provided in Arçelik Academy. 64 teachers who have been appointed to the Arçelik Electrical Home Appliances Technical Service Branch undergo additional training to teach their students.
Every student who graduates is guaranteed employment in service centers, and receives technical update training in Arçelik Academy after working for at least three months. The project began with 4 schools and expanded into 9, has 874 graduates as of 2017, and 157 graduates have been employed by service centers.