We strive to reduce our ecological footprint through improvements we make in our operations while supporting our stakeholders in the value chain.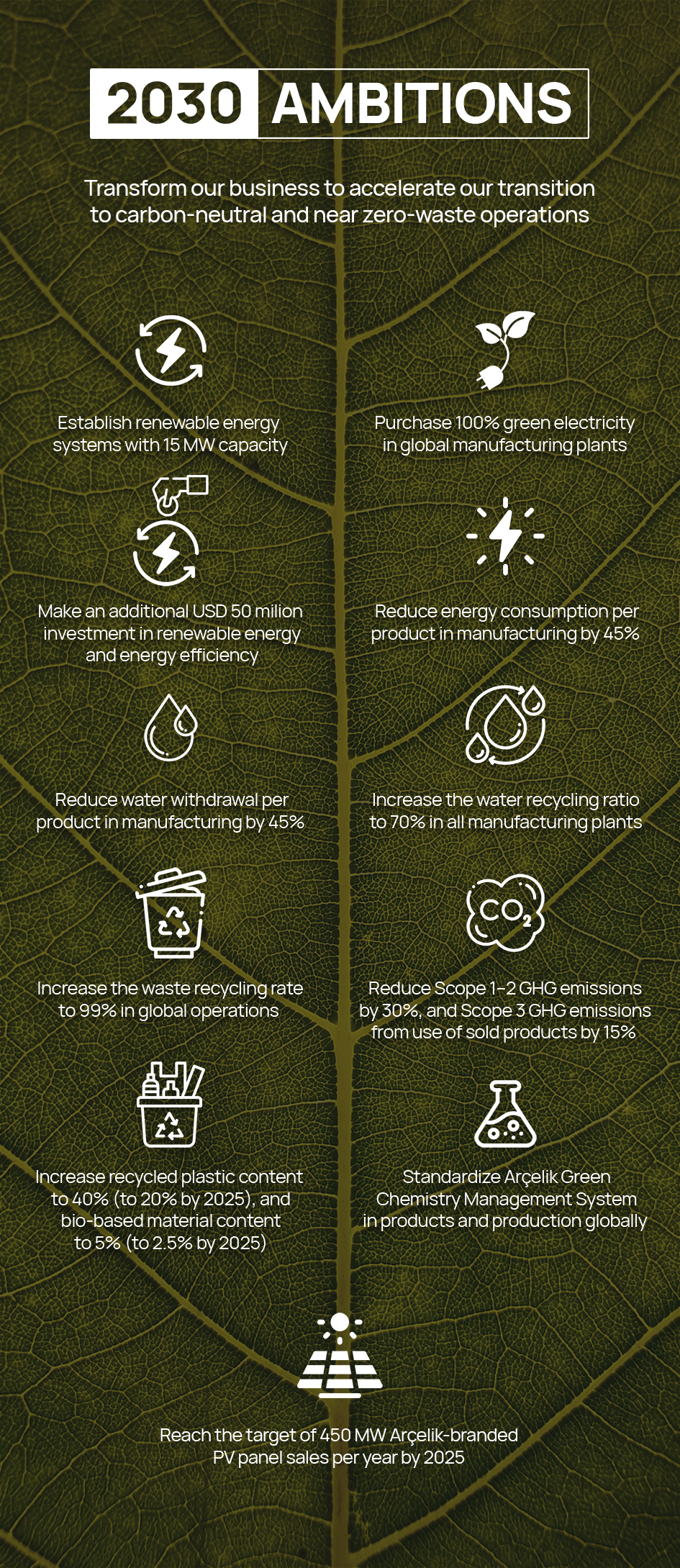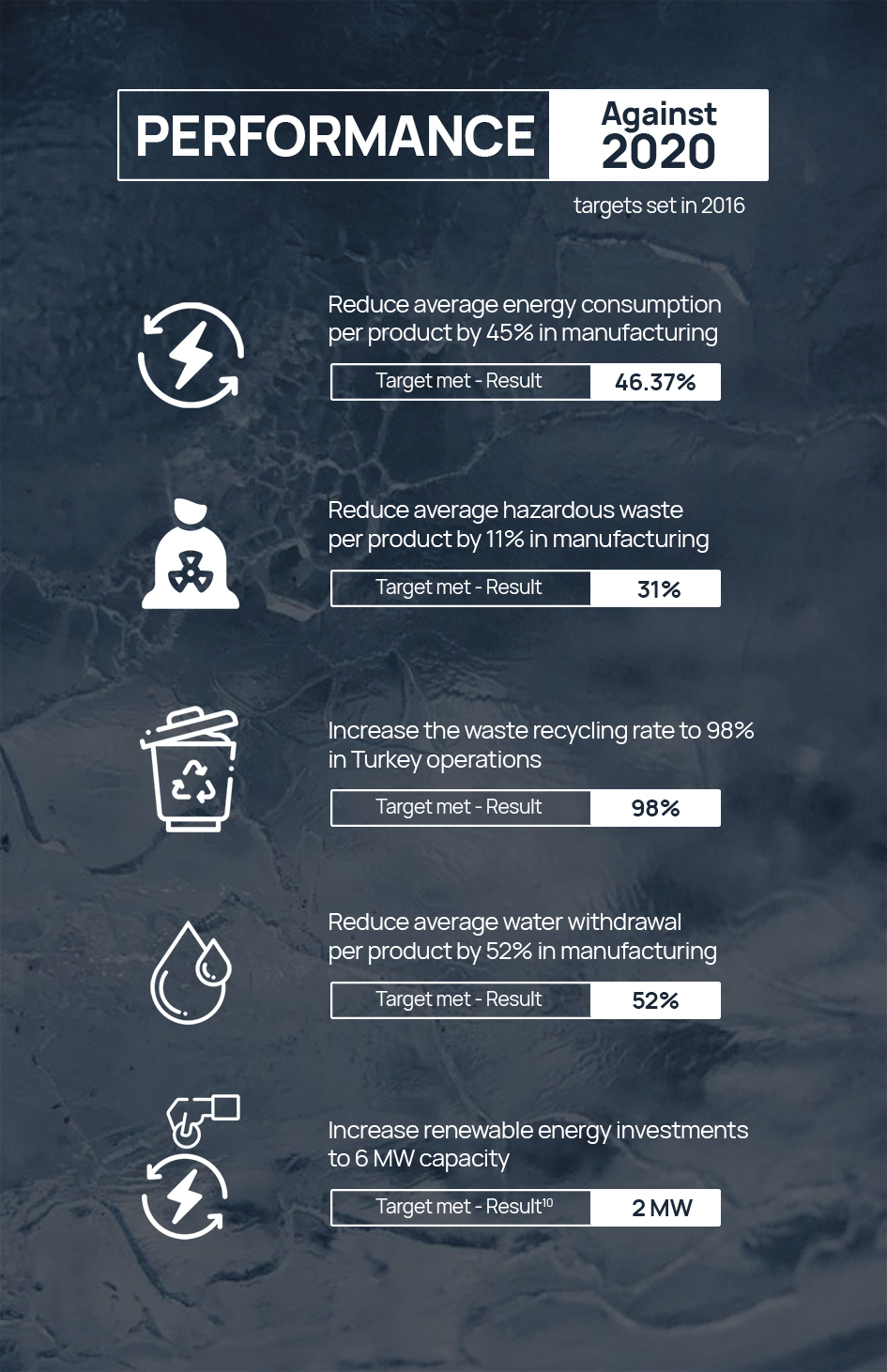 Please see the report for the target scopes and base years. 
Other Key Developments 
Products that create environmental value

50% of our turnover was from energy-efficient products (In 2020, ACs were also included in the calculation). A total of EUR 17,083,000 in Turkey, EUR 1,029,000 in Romania, and EUR 116,000 inSouth Africa operations were allocated for the R&D of eco-friendly products. 

Compared to 2019, average energy consumption was reduced for tumble dryers in Turkey by 23%, refrigerators, dishwashers, and washing machines by 4%, 3%, and 1%, respectively.

The total financial savings through waste reduction and water efficiency projects was EUR 1,593,000.

Sustainable packaging: Approximately 88% recycled cardboard were used in 29,537 tons of boxes used for packaging across all plants globally, and 314.5 tons of 100% recycled and recyclable cardboard boxes were used in the SDAs produced in Turkey.