By continuously renewing ourselves and the sector in which we operate, we strive to improve the lives of people with smart products we develop.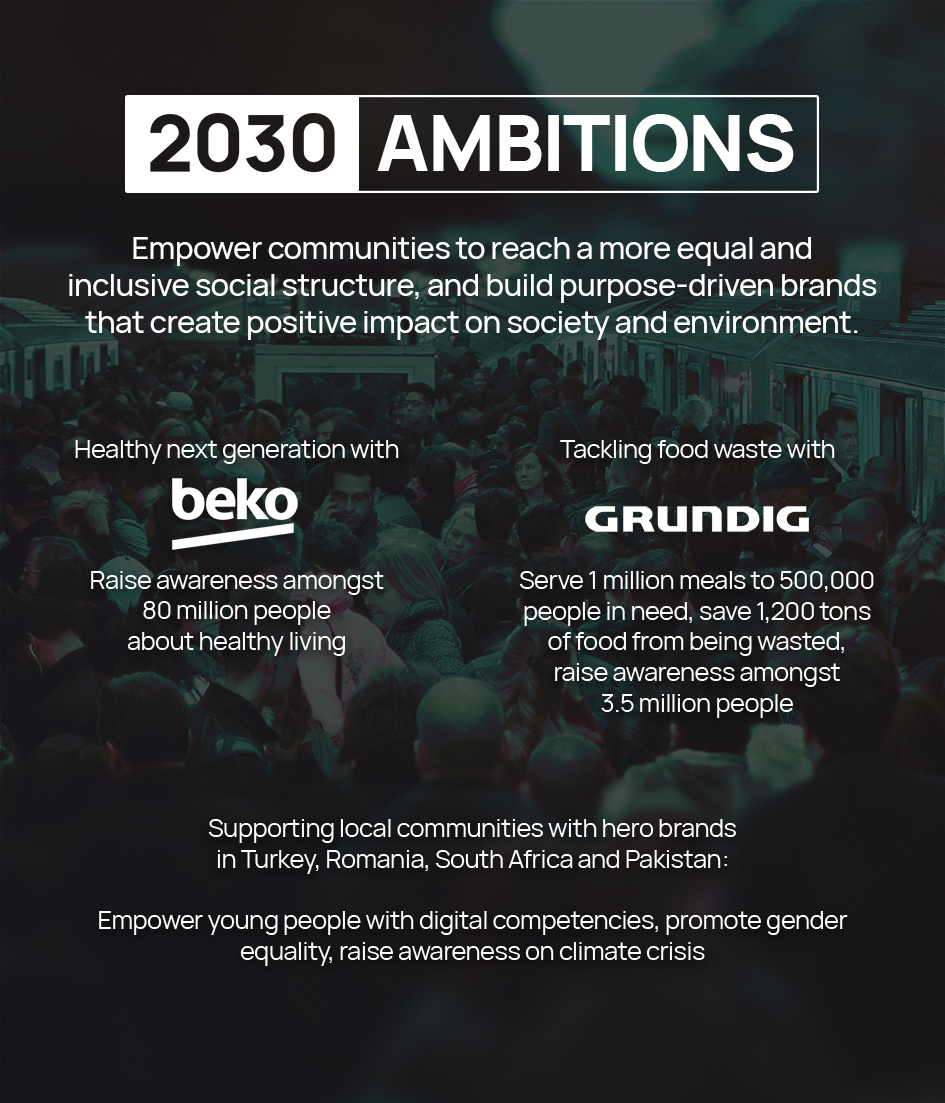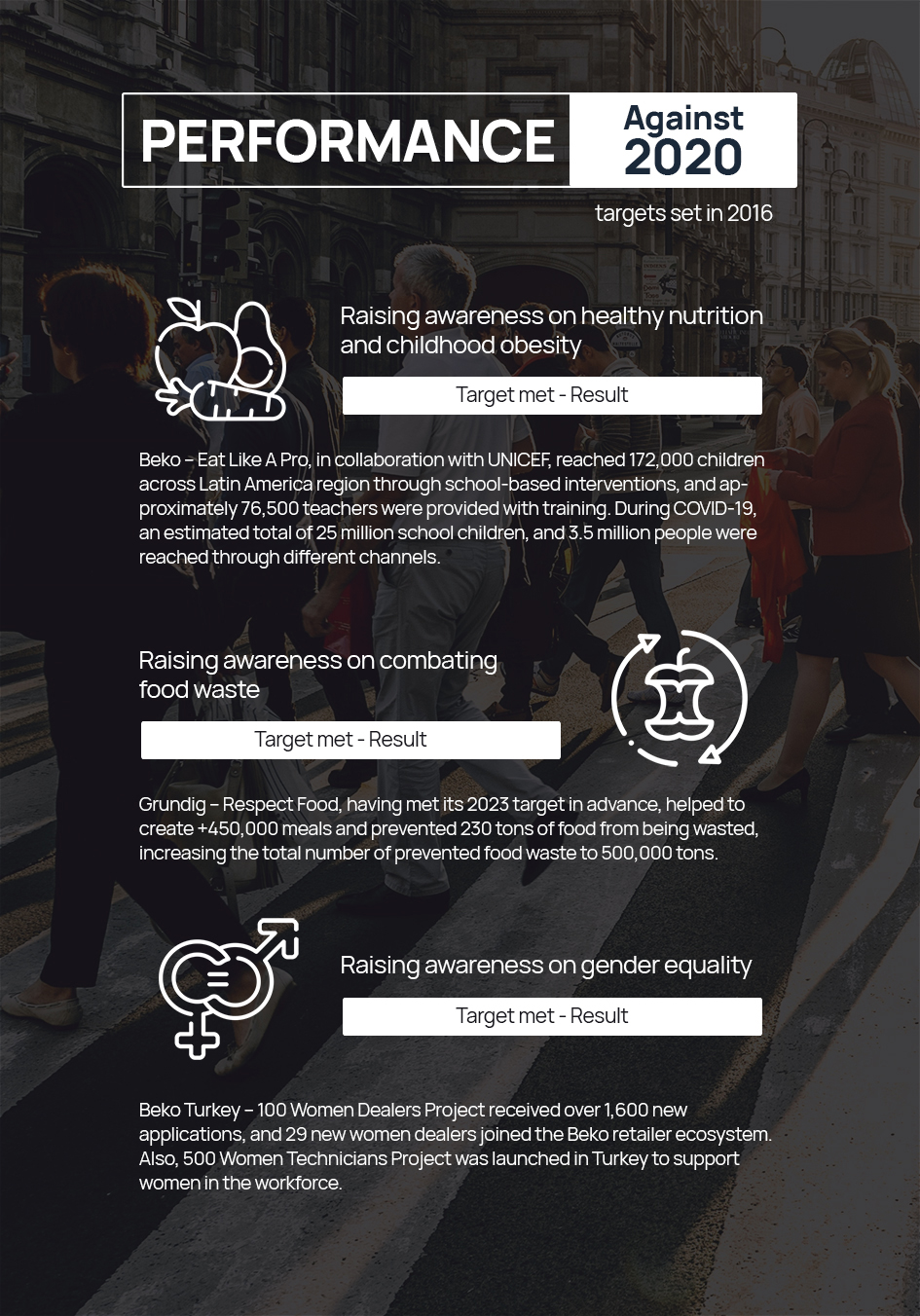 Other Key Developments
Over EUR 5.8 million was spent globally for social investment and corporate citizenship activities

Products that create social value

Beko – HygieneShield Range that provides more than 99% virus reduction, including coronavirus, was released in seven key markets including Spain, Germany, the UK, Turkey, the Balkans, Romania, and Poland, also was released into the Turkish market with Arçelik-branded Ultra Hygiene Series.

HarvestFresh technology promotes healthy nutrition by simulating the 24-hour sun cycle in nature, thus ensuring that fruit and vegetables can sustain their vitamin content for a longer time.

Solar Hybrid Range was launched by Defy using both the electrical grid and solar energy, and therefore using up to 44% less energy in the fridge, and 38% less energy in the freezer.

Products for disadvantaged groups

Serial production of ventilators: 5,000 units in three weeks: 1,927 units were delivered to 150 pandemic hospitals in Turkey and 3,073 units were distributed to 18 the hardest hit countries.

Product donations: White goods and SDAs were donated to 550+ hospitals across 20 countries. In Turkey, more than 5,000 Arçelik- and Beko-branded products were delivered to 202 hospitals across 75 provinces.